(Para leer este sitio en otro idioma, por favor haga clic en "Read in Another Language", ubicado en parte inferior a la derecha de esta página y después seleccione "Translate")  
To learn even more about MME visit the District Website.
---
Enrich your child's life by joining the PTA and helping us improve our school and our community!  Being a PTA member keeps you connected to events on campus, gives you a voice in how funds are spent to enhance your child's education, and create special events & programs that positively impact all students and the school community. Even if you are not able to regularly attend meetings, the money raised by the PTA pays for student enrichment programs, field trips, classroom supplies, computers and many, many other things.  For example, in the 2017-2018 school year, PTA funds & volunteers were responsible for and/or supported the following Fundraisers, Programs & Events:
… just to name a few.  Put the "Me" in MME – Join the PTA and GET INVOLVED!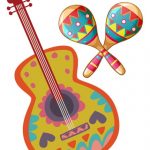 Annual Auction Raffle Tickets Sales 
Early Bird Incentive Extended to January 22nd
Great news, the early bird incentive prize for students has been extended until Tuesday, January 22nd!  Ask your family members, friends, and co-workers and tell them about the great prizes being raffled off:
| | |
| --- | --- |
| Grand Prize:  | Disneyland 2-Day Park Hopper Family Pass for 4 ($1000 value) |
| 2nd prize:   | Disneyland 1-Day Park Hopper Family Pass for 4 ($500 value) |
| 3rd prize:    | Montgomery Mystery Piñata (minimum value of $150) |
If you are still not convinced, here are 5 reasons why you should sell at least 5 raffle tickets:
Disneyland is opening their new Star Wars this SUMMER!!!
Ticket prices for Disneyland just went up and you, your family, or friends can be one of the lucky winners and win Disneyland tickets by buying a raffle tickets for $5 or 5 tickets for $20!
If your child sells 5 tickets their name will be entered into the raffle and can win any of the 3 prizes!
All money raised from the raffle ticket sales goes directly back to our school!
We need to exceed our goal of selling 1400 raffle tickets this year and we've only sold 200 tickets.
Additional tickets are available at the school office.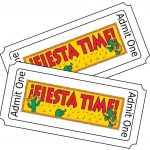 Annual Dinner and Auction
Tickets on Sale Now!
Schedule a babysitter and get ready to FIESTA!  Join us on Saturday, March 2nd, 2019 from 5:30pm – 10:00pm at the Veteran's Memorial Center (203 E 14th St) for the Mexican-themed 17th Annual Dinner & Auction benefiting Marguerite Montgomery Elementary.  Enjoy a social evening of music, drinks, appetizers, dinner, dessert, silent & live auction, and interacting with friends & fellow MME supporters. No one will want to miss this event!!
 TICKETS are now available for purchase at SPECIAL EARLY BIRD PRICING: through January27th: https://mmepta.schoolauction.net/fiesta2019/register. This is the most important fundraising event of the year!  Over 50% of our annual PTA budget is primarily funded by proceeds from our Annual Dinner and Auction!  For more information, please visit http://mmepta.org/?page_id=2318.
Mark Your Calendar
Jan.  21 (Mon)    MLK Jr. Day NO SCHOOL
Jan.  22 (Teus)    Annual Auction Meeting 6:30 pm Extreme Pizza
Jan. 23 (Wed)     MME Site Council Meeting L2, 4:30 pm
Jan. 24 (Thur)   Intercambio 8:45 am in MPR and 6pm Library
Jan. 25 (Fri)        Family Movie Night
Jan   28 (Mon)   Intercambio 8:45 am in MPR
Jan.   29 (Teus)      Women in Stem, Da Vinci High School MPR 6: 15pm
Jan. 29 (Teus)    MME Band Students – Concert
Jan. 30 (Wed)    Math Night MME MPR 5:30
Jan. 31 (Thur)   Intercambio 8:45 am in MPR and 6pm in Library
Marque su Calendario
Ene 21

 (Lunes)        

D

í

a de Martin Luther King, Jr – NO HAY CLASES

Ene 22

 (Martes)       Reunión para planeación de Subasta, 6:30 pm 

Ene 23

 (Miércoles)  Junta del Concilio Escolar, Salón L2, 4:30 pm

Ene 24

 

(Jueves)

     

¡Intercambio! 8:45-10 am en MPR

Ene 24

 

(Jueves)

     

¡

Intercambio! 6 a 7 pm, Biblioteca-MME

Ene 25

 (Viernes)     Noche de Película familiar, en MME-MPR de 6 a 8:30 pm

Ene 28  

(Lunes)        

¡Intercambio! 8:45-10 am en MPR

Ene 29

 (Martes)       Mujeres en STEM, Da Vinci High School-MPR, 6:15 pm

Ene 29

 (Martes)       Concierto de Banda, Teatro Brunelle,  7 a 8:30 pm

Ene 30

 (Miércoles)  Noche de Matemáticas,  en MME-MPR, de 5:30 a 6:30 pm

Ene 31

 

(Jueves)

     

¡Intercambio! 8:45-10 am en MPR

Ene 31

 

(Jueves)

     

¡

Intercambio! 6 a 7 pm, Biblioteca-MME
  A full calendar can be downloaded here in either English and Spanish.
---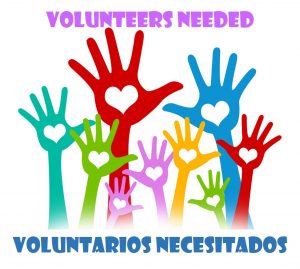 If you are reading this webpage, then you are benefiting from one of the many MME Parents who have volunteered their time and talents for the betterment of our school community.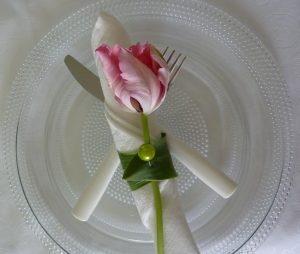 Hospitality – End-of-Year Teacher/Staff Appreciation Luncheon: This person will plan & execute the food, decorations, and invitations for the final teacher/staff appreciation for the year.  This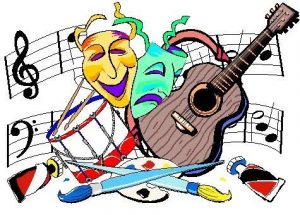 Student Talent Show & Art Gallery – This person will determine the show date and auditions/rehearsal schedule, run rehearsals, and run the talent show.  They will also determine guidelines/timeline for artwork submission, display artwork, and  communicate show/gallery details.