(Para leer este sitio en otro idioma, por favor haga clic en "Read in Another Language", ubicado en parte inferior a la derecha de esta página y después seleccione "Translate")  
To learn even more about MME visit the District Website.
---
Talent Show
Join us on Thursday, May 31st, 2018 at 6:30pm 8:30pm in the MPR for the Annual MME Talent Show! Our talented kids put together and rehearse their acts & the opening number, and this is the night they get to perform for their family and friends!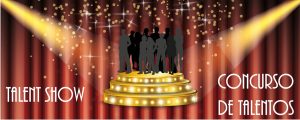 Auditions will be held on Monday, April 30, 2018 after school beginning at 3:10pm in the MME MPR, and ending at 4:30pm.  Kids will not be accepted into the talent show after the audition date.  Please talk to Krissy Schwerin (schwerinmd@gmail.com) ahead of time if your child wants to be in the talent show, but can't make it on the audition date.
Please have your child come prepared to show us at least a portion of their act.  All kinds of talent are welcome so BE CREATIVE!  We have had people in the past do magic, hula-hooping, gymnastics, comedy, etc!  If they are going to sing, we would like to help them find a "karaoke" version of their song, rather than having them lip-sync or sing along with other vocals (we want to hear our MME kids' talent!).
Here are a few ground rules:
Acts must be under 3 minutes in length – we can help cut songs, if needed
One act per student, including group acts
All songs/acts/lyrics must be school appropriate
No changing acts or adding new members after auditions
If using recorded music, please bring it to auditions
Students must attend Auditions and ALL Rehearsals:
Monday, April 30 @ 3:10pm-4:30pm – Auditions
Monday, May 7 @ 3:10pm-4:30pm – Rehearsal
Monday, May 14 @ 3:10pm-4:30pm – Rehearsal
Monday, May 21 @ 3:10pm-4:30pm – Rehearsal
Thursday, May 31 @ 5:00pm – 9:00pm – Show starts at 6:30pm
All acts should be practiced and perfected at home outside of rehearsal times; rehearsals are intended to teach/practice opening & closing numbers, run-through the show & determine order of acts, and practice transitions.
Your student must have signed Permission Slips in order to participate; download here and copies can also be found in the School Office.
If you have any questions about the Talent Show, please contact the Talent Show Director Krissy Schwerin (krissy@schwerno.com) and Assistant Direcotr Chad Fisk (chadfisk1@gmail.com).
And…new this year…we will have an opportunity for students to showcase non-performing talents – such as painting, drawing, poetry, ceramics, sculpture, photography, etc.  If your child might be interested in participating in the MME TALENT GALLERY, please stay tuned for more information to be sent very soon in email from Susan Rivera, Talent Gallery Director (susanmrivera@gmail.com).
---
Call for Candidates for 2018-2019 School Year
Effective school governance relies on the involvement of dedicated and passionate parents & community members.  Two very important parent groups on the MME campus are currently looking for next year's leaders to set our governance foundation for the 2018-2019 school year.  Please take a few minutes to familiarize yourself with the purpose of each organization, take into account your own passions, and consider serving our wonderful school in the next year.
Site Council:  The MME School Site Council is seeking nominations for candidates to fill three vacant seats in the 2018-2019 school year.   For more information about Site Council and the elections, please visit the Site Council page

.  

To participate in the upcoming election, individuals must submit a candidacy statement to Kelly Heung, Site Council President, at kbdelfavero@yahoo.com by 

March 16, 2018

, and then parent representatives will be elected by the parent community in an open election in late March/early April.
PTA (Parent Teacher Association): The PTA Nominating Committee will have it's first meeting on 

Wednesday, February 28 @ 7pm at Common Grounds Coffee

 in South Davis.  For more information about the PTA and available positions, please visit the PTA Info tab.  If you have an interest in a specific role, or if you are interested in volunteering for a role but are not sure what would work for your personal situation, please contact Paula Rivera, Nominating Committee Lead, at joepolly3@aol.com.  Our goal is to have a slate of candidates to present at the PTA Meeting on Tuesday, March 13, 2018 for a vote in April/May.
---
No One Hangs Alone: February 20-23, 2018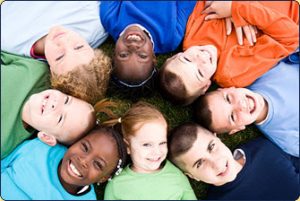 It's time to celebrate inclusion and help end social isolation! Beyond Differences is the organization behind the national No One Eats Alone (NOEA) initiative that takes place across the country, usually around Valentine's Day. NOEA was started by middle school students looking for a way to honor their friend, Lili who spread sunshine everywhere she went and struggled to fit in because she looked a little different than her peers. Given the MME students have assigned seating at lunch, the MME Climate Committee has decided (in collaboration with Make a Difference Club Kids) to modify the "No One Eats Alone" concept and instead do a series of activities during the week of February 20-23 to promote inclusion. We're calling this collection of activities "No One Hangs/Plays Alone." Below is a list of what's planned. If you're available/interested in assisting, please sign up to assist! Even if you're not able to assist, we encourage you to watch the videos linked below the signup with your child(ren) to spark discussions about what it means to feel included and promote inclusion. Thanks for being a part of of our community where we're striving every day to make sure No One Hangs/Plays Alone!
Beyond Differences Video: https://www.youtube.com/watch?v=CTnmgliE408
Lili's Video: https://www.youtube.com/watch?v=vXkfpR5wO-k
If you have questions or suggestions, please notify Elizabeth Wisnia (ewisnia@cde.ca.gov or 916.213.6887) who is the Climate Committee's PTA volunteer point person for these efforts. The Make a Difference Club Kids will be making posters and supporting/leading "No One Hangs/Plays Alone" activities with the assistance and support of MME teachers/staff and adult volunteers. Thanks for supporting inclusion always and for helping to highlight it's importance February 20-23. Here are the activities:
Tuesday, February 20: Wishing Tree & Kindness Bingo-Kids will have opportunities to participate in community art installations in the MPR and MME Library where they can help create paper trees that will hold paper apples on which kids have written their wishes for a kinder world and/or pledges for how they will make the world more kind. Make a Difference Kids will also lead games of "Kindness Bingo" at lunch recess where kids can get stickers, stamps, bracelets, and other prizes for participating in a game where they fill up squares of a BINGO board with acts of kindness.
Wednesday, February 21: Corny Joke Battles-During lunch recess, Make a Difference Club Kids will organize pairs of kids (assigned randomly so that kids are being encouraged to interact with new/different people) telling corny jokes (which are provided on pre-written cards) to one another. Last one to laugh wins! Here's an example: https://www.youtube.com/watch?v=U5LbbhnNs-o&t=4s
Thursday, February 22: Would You Rather…?-Make a Difference Club Kids will facilitate discussions (with pre-printed cards) where kids take turns getting to know other students by asking them questions like "Would you rather take a vacation on the beach or in the snow and why?" If possible, these discussions will take place in small groups in classrooms with older kids facilitating groups of younger kids.
Friday, February 23: Stations on Playground/Back in Time Spirit Day-Stations during lunch recess will include a reading corner in the library stocked with books about kindness and volunteers ready to read to kids who would like to be read to, games of Kindness Freeze Tag where kids can only unfreeze their friends with a compliment, Kindness chalk drawing, and games of KIND basketball (like HORSE but spelling the word KIND instead). For the "Back in Time" Spirit Day that's already on the calendar, kids will be encouraged to pick a historical figure that demonstrated kindness and inclusion (e.g., MLK, Ghandi, Suffragettes, Arkansas 9, Ruby Bridges, etc.) when putting together their spirit day costume.
Again, thanks for your support of kindness and inclusion!