(Para leer este sitio en otro idioma, por favor haga clic en "Read in Another Language", ubicado en parte inferior a la derecha de esta página y después seleccione "Translate")  
To learn even more about MME visit the District Website.
---
BLAZE PIZZA- MME Fundraising event
Wednesday, October 4th from 5:00pm – 8:00pm
Support our school, join other MME families and eat delicious pizza, salad and more!…this Wednesday from 5-8 pm, at 212 F st. BLAZE PIZZA will donate 20% of proceeds to MME.
*Students brought home a flyer. Need to present flyer to cashier before paying https://drive.google.com/file/d/0BwXrB6YqlpX9Q01oandQM0NKM00/view
---
1st Day of School is Wednesday, August 23rd, 2017!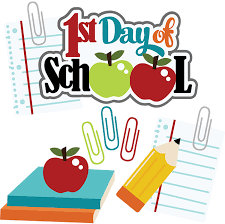 ---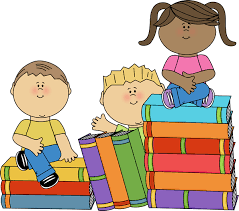 Reading Rodeo & Círculo coming to an end!
 The last day books will be sent home is
Thursday, May 18th.
Please turn in all books by Friday, May 19th.
---
The end of the year is near! Our last Day of School is on Thursday, June 8th!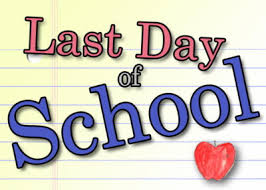 ---
Our

15th Annual Dinner & Auction

is just around the corner on Saturday, February 15th, Thanks to our sponsors for all their support!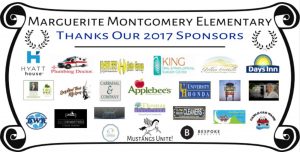 ---
Missoula Children's Theater
We are excited to have Missoula Children's Theater on the MME Campus the week of January 30th-Feb 4th for this year's production of Rapunzel!
Auditions for Rapunzel will be held at 3:15 pm on Monday, January 30th in the MPR and are open to all MME students TK-6th grade.
Each student who wishes to audition must turn in TWO permission slips in order to participate. Both Missoula Permission Slips and DJUSD Permission Slips can be found in the Rapunzel Binder located in main the office or at mmepta.org–>PTA Info–>Forms.
BOTH forms must be turned into the office no later than Friday, January 27, 2017 in order to participate.
For questions please contact Sue Schlageter at susanschlage@gmail.com.
---
TEACHER FEATURES
THE FIRST GRADE GANG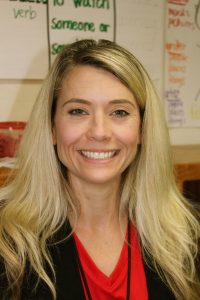 Mrs. Campbell- Traditional 1st Grade
 Mrs. Campbell is a seasoned teacher having taught for 17 years! This is her first year at MME, but her 5th year teaching first grade. She was born in San Jose, CA on September 17th. Mrs. Campbell's favorite color is yellow and she loves all types of flowers! She is also a fan of the Seattle Seahawks. Don't be surprised if you catch Mrs. Campbell at the Avid Reader, Tres Hermanas or Starbucks! She enjoys sweet treats like cupcakes, cookies, brownies, doughnuts and especially Reese's peanut butter cups. She likes Mexican food, but stays far away from seafood! Mrs. Campbell has traveled around North American and has been across the ocean to Europe and New Zealand! Did you know that Mrs. Campbell is also a mom?! She has a son who is 10 and a daughter who is 7.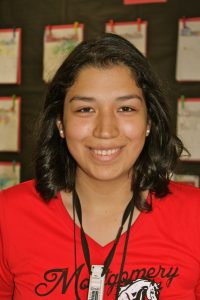 Maestra Valdez- 1st Grade- TWBI
Maestra Valdez is new to MME and new to teaching! How fitting that she just happens to be teaching FIRST grade in her FIRST year! She was born in Mexcio on September 3, 1993. Maestra Valdez enjoys reading the The Giving Tree and Esperanza Risingand books by the author Jodi Picoult. She likes watching Hallmark movies and listening to all types of music. Some of her favorites include the color yellow, sunflowers, Fall and baseball! Maestra Valdez's favorite food is pasta, her favorite drink is water and she loves anything chocolate! You might see her enjoying a meal at BJ's Restaurant, but she won't be having a steak because she is not a fan of red meat! You might spot her finishing up a Target shopping trip before she heads home to paint and upcycle an old piece of furniture. Or who knows, she might be headed home to practice playing the guitar. We wonder if she has picked up any songs from her trips to Mexico or Virginia!
__________________________________________
MEASURE  H
Our MME PTA voted to endorse Measure H because we believe it is critical that we continue this funding for our schools.
Measure H PRESERVES the same amount of funding we currently receive from two existing parcel taxes that will expire soon.
(Measure H is not an additional parcel tax, it is only a slight increase to the parcel tax we already pay.)
It's a long ballot, so please go to the end of your ballot first and vote Yes on Measure H.
At the elementary level, the parcel tax funds critical programs that we want to preserve for our children and future students. Measure H funds: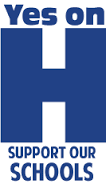 School libraries
Elementary science
Class-size reduction
Math and reading specialists
Elementary music
Over 100 teaching and staff positions
For a full list of what Measure H funds, go to: http://www.djusd.net/parceltax
There are easy ways you can get involved:
Tell your network of friends how important Measure H is for our kids.  Measure H needs a 2/3 vote to pass so every vote is important!
MEET OUR KINDER CREW!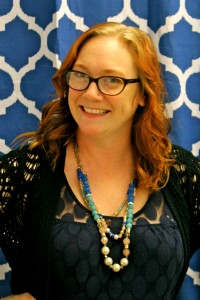 Mrs. Cooper- Transitional Kindergarten
Mrs. Cooper has been teaching for 5 years! This is her first year as a kinder teacher and before that she taught second grade. She was born on April 7th in Arizona.  Her favorite colors are blues and greens, she likes dahlia and ranunculus flowers and her favorite season is Spring! Mrs. Cooper's favorite book is The Lion, The Witch and The Wardrobe and her favorite movies are The Princess Bride and Fight Club.  Her favorite authors are CS Lewis and JK Rowling.  She collects children's books that are out of print or in other languages. Mrs. Cooper enjoys listening to 90's alternative rock, reading, gardening with her family and traveling.  She has been to England, Scotland, India, Mexico and Canada!  Mrs. Cooper loves anything chocolate! Chocolate candy, chocolate mouse, mochas, you name it! But forget about white chocolate- no way! She's not a fan of seafood either. You might catch Mrs. Cooper shopping at Cost Plus World Market or the Avid Reader or enjoying a meal at Tower Café in Sacramento. You might be interested to know that she can play a bit of piano, is a pretty good singer and is also a mom of three?! If there is anything else you'd like to know about her, just ask-she's super friendly and approachable!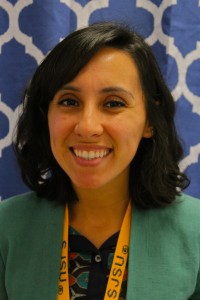 Maestra Ortega- TWBI Kindergarten PM
This is Maestra Ortega's first year teaching and we are happy to welcome her to MME! Maestra Ortega was born in Guanajuato, Mexico on December 8th.  She loves the color purple, hydrangea flowers, and listening to country music.  Her favorite movie is Eat Pray Love and her favorite books are The Lorax and The Great Kapok Tree. Maestra Ortega likes to knit, read, buy things on Amazon, dine at BJ's restaurant and collect earrings! Her favorite foods are tacos, blackberry pie, seasalt dark chocolate and Jasmine green tea, but she doesn't like bananas!  She has traveled to 6 different Asian countries, México and several US states.  A little trivia about Maestra Ortega- she is a great problem solver, played the cello in elementary school and loves massages! Her favorite school supplies are scotch tape and water colors.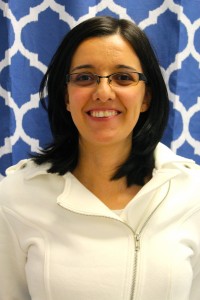 Maestra Diaz- TWBI Kindergarten AM
Maestra Diaz started her teaching career last year at MME! She was born on March 17th (St. Patrick's Day) in Chia, Colombia. She loves the color purple, roses and alstroemeria flowers, soccer, Latino music and Summer!  Maestra Diaz's favorite book is The Lorax by Dr. Seuss and her favorite movies are Back to the Future I/II/III.  She enjoys any type of Latin food, but doesn't like things too spicy. She loves plantains, guava, fruit tarts, smoothies and tea, but is allergic to dairy. Maestra Diaz enjoys a good shopping trip to Target, crocheting and traveling. She has traveled to many places throughout the US, Colombia, Peru, Brazil and will be taking a trip to Puerto Rico soon! Maestra Diaz facts: She enjoys drawing, painting, hearing the word "GRACIAS" and has a four-legged fur baby, an 8-year-old, orange cat named Lady.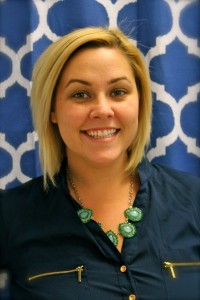 Ms. Zimmerman- Traditional Kindergarten
Ms. Zimmerman, best known on campus as Miss Z, is in her fourth year of teaching. This energetic, enthusiastic, extroverted Sagittarius was born on December 15, 1987 in Long Beach, CA.  Some of her favorites include the colors yellow and pink, the lily flower, otters and the Oakland A's!  She also loves the author Michael Pollan, the Harry Potter Series and the movie Butch Cassidy and the Sundance Kid.  Like her room partner, Mrs. Cooper, she loves anything chocolate! Ms. Z also enjoys all things cheese! Mac n' cheese, grilled cheese, nacho cheese… anything cheese! Her favorite drink is a vanilla latte. Ms. Z's favorite store is Rire Boutique on 5th Street in Davis and favorite restaurant is Tank House BBQ in Sacramento. She also enjoys dancing, reading and playing chess.
MME is Excited to Welcome Our New Principal,              
Jennifer McNeil!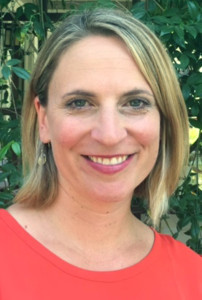 Jennifer McNeil rejoins the Davis school district as principal at Montgomery Elementary School. During the past academic year, McNeil has been working for the Roseville City School District as director of student support services. She previously served as the Davis school district's prevention and crisis manager from 2010 to 2015, in addition to working as a part-time vice principal at Emerson Junior High in 2014-2015.
McNeil was a counselor in the Davis school district from 2004 to 2010, working with students at Da Vinci Charter Academy and at Davis High School. She was as a residential social worker and therapist at the FamiliesFirst program in Davis from 2001 to 2003.