School Spirit Fridays
Red, Black & White, Mustangs Unite!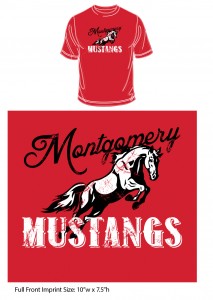 MME students and staff are encouraged to show their school spirit on Fridays by wearing our school colors of read, black  and/or white! This is the perfect day t sport your Mustang Apparel!  If you are interested in purchasing new Mustang gear, please see items and prices below or contact our Merchandise Committee Chair, Sybil Hansen, at sybilsways@yahoo.com or 916-212-9454.
Monthly Spirit Days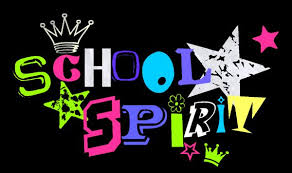 Each month (on a Friday) there will be a School Spirit Dress Up Day! This is a fun opportunity for students to get creative with costumes or outfits and dress up! Dress as little or as much as you want, but please be sure that all attire is school appropriate (adhering to dress code standards) and does not interfere with learning.
Anyone who does not want to participate in Dress Up Days can participate in our regular Friday Spirit Day by dressing is school colors of red, black and white.
2017-2018 Spirit Days
Unicorn Day—December 8, 2017
Pajama Day—December 22, 2017
Look Alike Day—January 26, 2018
Back-in-Time Day—February 23, 2018
Fairy Tale Day—March 16. 2018
Crazy Hair Day—April 27, 2018
Sports Day—May 25, 2018
Yearbook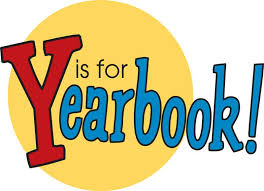 This limited-edition book provides a time capsule that celebrates a year full of friends, events, student life, and shared experiences.  Yearbooks are a great way to record, highlight, and commemorate the school year.  Many students love to participate in creating this special book, and all students benefit from the preservation of these precious memories for all time.
You may order your yearbook online  for $13 through February 28th at excelphotographers.simplephoto.com with a credit/debit card, or pay by cash/check (to "MME PTA") by filling in the envelope from the order form (that can be found in the School Office) and returning it to the School Office.
Note: No online orders after February 28th, 2018!  Only order form orders paid by cash/check. All orders from March 1st-May 15th will be $15.
If you have pictures you would like to submit to be considered for this year's yearbook, please contact Merissa Leamy at merissagwl@gmail.com. All submissions are due by Friday, April 6, 2018.
If have any questions, please contact our Yearbook Committee Chairs Merissa Leamy at merissagwl@gmail.com and/or Claire Phillips at clairephillips76@gmail.com.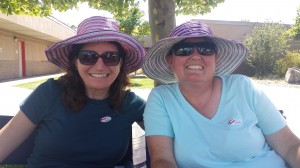 MME Merchandise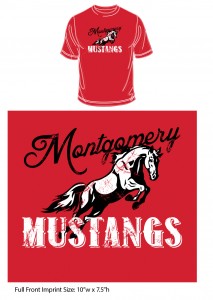 Show your MME spirit and support the PTA by purchasing MME Merchandise. It's a WIN-WIN – show your school spirit and raise funds for MME!!
T-Shirts are red polyester with the Montgomery Mustangs Logo in black and white.  The athletic material allows for moisture management and has colorfast technology so they won't fade!  They are $13 each & come in the following sizes:
               Youth: S, M, L       Adult:  M, L
                    Women's V-neck: M, L, XL
If you are interested in last year's cotton T-shirts we still have a few left for $10!
Sweatshirts are heather grey hoodies with the Montgomery Mustangs Logo in black and white above the front pocket.  They are $25 each, and come in sizes Youth M & L and Adult S, M, L, XL, XXL.  The Sweatshirts will only be available by pre-order.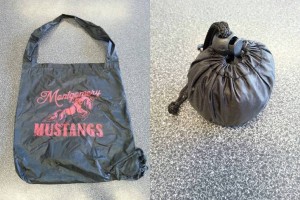 MME-branded Reusable Bags are 1-for-$6 or 2-for-$10. With the plastic bag ban in effect in Davis, these little stuff sacks are a great way to keep a grocery bag handy and show your school spirit!
If you have any questions, please contact our MME Merchandise Committee Chair Sybil Hansen at sybilsways@yahoo.com  or 916-212-9454.