Mark Your Calendars for the most important fundraising event of the year – 17th Annual Dinner & Auction is  Saturday, March 2nd, 2019!  Over 50% of our annual PTA budget comes from this event, and there are several ways we ask our teachers to support the Auction: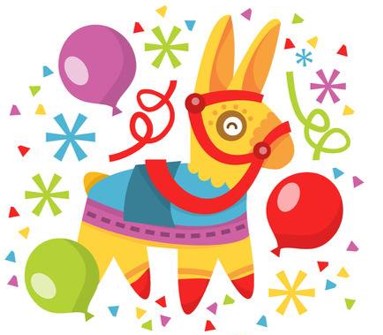 1. Attend the Auction…and encourage your student's families, and your own family & friends to attend as well.  More information will provided shortly about how Teachers, Specialists, Paraeducators, and School Staff can get their tickets and participate in this terrific event.  For more information on tickets and prices go to Fundraising -> Annual Dinner & Auction -> Reservations & Tickets.
2. Classroom Art Project Contribution make up an important part of the fundraising effort, provide a way for every student and classroom to participate in supporting the auction, and also create opportunities for parents and school supporters to purchase lifetime keepsakes made by their own children.  Because of the involvement and participation of the kids in these projects, the Classroom Art is usually very popular.
With the students in your class (or pair up with another class or your entire grade), plan and create an art project to be donated to the Silent Auction where the highest bidder will take it home.

Note: Classroom-specific art items are fun, but are attractive to a limited number of potential auction buyers so consider projects that will appeal to adults who do not necessarily have kids in your classroom as well as those that will hold sentimental value for a select group of parents.

The PTA will provide a stipend up to $60 to help with materials/supplies for the art project.  Simply submit receipts for reimbursement using the PTA Reimbursement Form.
We encourage completion of the Classroom Art Project shortly after the winter break, but it must be turned into the office by Friday, February 1st, 2019 at the latest in order to put them on display and get them cataloged on the website.  If you have any questions, contact Irma Nevarez (ienevarez@yahoo.com).
Click here for some examples of previous Classroom Art Projects.
3. Teacher Outings have always been a very popular way to earn money during the school auction because many students love visiting with their teachers outside of school hours while sharing a fun activity!  Here are a few important things to know:
The teacher outings will take the form of sign-up parties at the Auction. That is, you pick an ACTIVITY, DATE, TIME, LOCATION, and a set number of SLOTS for participation, and we offer those for purchase at the Auction and on-line (for those not able to attend).

The "outing" date should be after the date of our Auction: March 2, 2019.
Wednesday afternoons after early dismissals are a popular time to select for an activity at/near school. Saturdays and Sundays are popular for daytime activities at a location in/near Davis.
You may want to consider partnering with another teacher, thus distributing the effort it takes to put on an outing and hopefully making it a bit easier on each of you.

Parents can sign their child(ren) up to participate in that outing for a set price (usually $25/child) at the Auction or on the on-line Auction catalog.  The more paid participation slots offered, the more students can sign up, and the more funds raised for MME!

In the past, some teachers have created some "free" spots that they have given away to students in their classrooms who may not have the means to financially participate in the Auction. It is totally up to you, but those "free" spots do not factor into the reimbursement chart below.

The PTA will provide a stipend for each outing to help cover expenses on a sliding scale according to the number of paid slots offered (regardless of the number of teachers participating):

Reimbursements can only be given for receipts that are submitted using the PTA Expense Voucher.
Click here for some examples of previous Teacher Outings (in past years, outings were auctioned off to the highest bidder instead of having a set price so please ignore the pricing shown).
Please send your ideas & details (including brief description of the outing, a dates & time, and number of "slots" available) to Kelly Coleman (kelly.e.coleman@gmail.com) by Friday, February 1st, 2019 at the latest in order to put get them cataloged on the website.
4. Fund-a-Need Requests
During the Live Auction portion of the event, we request cash donations to fund a particular tangible item.  It is requested that the teachers, staff, and principal start thinking about a request that would be important to you.
In previous years, Fund-a-Needs included ceiling-mounted projectors & neck microphones in each classroom, outdoor learning facilities, resupply of the Reading Room Library, alternative seating for each classroom, and chromecarts.
If you have any questions, contact the 2018-2019 MME PTA Auction Chairs – Las Tres Amigas – Irma Nevarez (ienevarez@yahoo.com), Kate Logvy (klogvy@gmail.com), Kelly Coleman (kelly.e.coleman@gmail.com).
Thank you for all that you do for our students & for supporting the Auction!