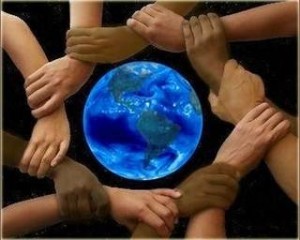 ¡Intercambio!
MME Parents Learning English & Spanish
and Building Community Together
Want to learn Spanish?  Want to learn English?  Need to brush up on your skills in either language? Join ¡Intercambio! and be part of the most fun and exciting parent community at MME.  Jump in wherever you are! Come whenever you can!
Fall Session: October 3rd, 2016 through December 8th, 2016
Winter Session: TBA
Spring Session: TBA
All levels get new skills, grammar, vocabulary and time to practice with native speakers in a friendly and encouraging environment.  This group normally meets twice-per-week on Monday & Thursday mornings from 8:30am – 10:00am in the MPR, and parents are welcome to drop in to any and/or all classes!  Coffee, snacks and child care included.  $1 – $3 donation suggested per class.  Don't worry if you can only come one of the days or have to miss a few classes. Learn what you can when you can and meet other great parents in the process.
¡Intercambio! is a partnership of parents, MME, UC Davis Dept of Linguistics, and the DJUSD Office of School Climate.  For more information, please contact our ¡Intercambio! parent volunteers Liane Moody at lianemoody@gmail.com, Lourdes Sanchez at 707-628-1492, Ignacia Hernandez at 530-554-6949 and Rachel Beck at beck-naftel@msn.com.