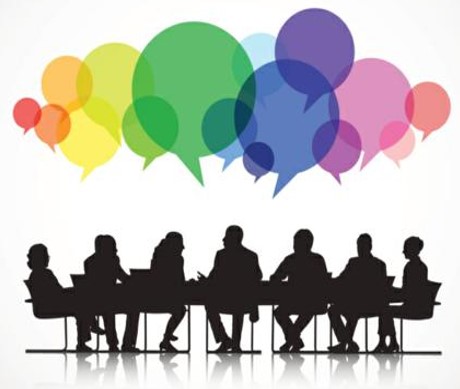 While not a part of PTA, the School Site Council partners very closely with the PTA and makes important decisions about how to spend money at our school.
What is Site Council?  Our school receives supplemental funding from state and federal sources, including LCAP (Local Control & Accountability Plan) and Title I. The MME Site Council decides how to best distribute these funds to support achievement for all MME students with a priority toward English Learners, foster youth, and low socioeconomic status students.  In recent years, these funds have supported school counselors, specialized instructional teachers, para-educators in math and reading, books for the library, supplies for math and reading, general classroom materials, and more.
The California Education Code requires MME to have a School Site Council, a group tasked to:
·

     
Identify and implement curriculum and instructional practices that result in strong core academic programs for all students.
·

     
Build trust and partnership among parents, school and district staff, school board, and students.
·

     
Advocate for children, to the School Board and the broader community.
·

     
Encourage and enhance parent involvement.
·

     
Evaluate school improvement programs and administer school improvement program funds.
·

     
Develop a school plan that reflects a vision for the future and the challenges of the present.
The Site Council, whose voting members include parents and school staff, meets monthly to continue its ongoing and comprehensive review of the educational needs of the school. It strives to thoughtfully reflect the school community's broad diversity and create a vital forum open to all segments of the school community. We encourage everyone to come join in these important discussions and see school governance in action.  For more information, please visit the district School Site Council http://mme-djusd-ca.schoolloop.com/SiteCouncil.
If you have any questions, please contact MME Site Council President, Michelle Secrest at michelleinperu@yahoo.com.
---
2019 – 2020 Site Council Meetings
All Site Council meetings are open to MME families to attend. Meetings take place at school in the YCFF (Room M-1), one evening each month.
Wednesday, September 18, 2019, 4:30pm
Wednesday, October 16, 2019, 4:30pm
(No November Meeting)
Wednesday, December 18, 2019, 4:30pm
Wednesday, January 22, 2020, 4:30pm
Wednesday, February 19, 2020, 4:30pm
(No March Meeting)
Wednesday, April 22, 2020, 4:30pm
Wednesday, May 20, 2020, 4:30pm
---
Site Council Members
Parent Members:
Michelle Secrest, President
Corina Galicia
Lupita Hernandez
Kelly Heung
Merissa Leamy
Liane Moody
Staff Members:
Jen McNeil, Principal
Others – TBD
Alternates:
Callie Lindsey, Parent
Erica Strand, Parent
---
2018 – 2019 Site Council Meetings
Wednesday, February 20, 2019 4:30 pm English Minutes, Spanish Minutes,
Wednesday, September 18, 2018, 4:30 pm Spanish Minutes English Minutes
2017 – 2018 Site Council Meetings
 Wednesday, September 20, 2017, 4:30pm (Agenda, English Minutes, Minutas Español)
Wednesday, October 18, 2017, 4:30pm (Agenda) – Cancelled
Wednesday, November 8, 2017, 4:30pm (Agenda, English Minutes, Minutas Español)
Wednesday, December 20, 2017, 4:30pm (Agenda, English Minutes, Minutas Español)
Wednesday, January 24, 2018, 4:30pm (Agenda, English Minutes, Minutas Español)
Wednesday, February 21, 2018 4:30pm (Agenda, English Minutes, Minutas Español)
(No March Meeting)
Wednesday, April 18, 2018, 4:30pm (Agenda)
Wednesday, May 30, 2018, 4:30pm (Agenda)(English Minutes), (Minutas Español)
---
2016 – 2017 Site Council Meetings
Monday, September 12, 2016, 3:30pm
( click for English Minutes or Minutas Español)
Monday, October 10, 2016, 6pm
( click for English Minutes or Minutas Español)
Wednesday, November 2, 2016, 4:30pm
(click for English Minutes or Minutas Español )
Monday, December 12, 2016, 6pm
(click for English Minutes or Minutas Español )
Monday, January 23, 2017, 4:30pm
(click for English Minutes or Minutas Español )
Monday, February 27, 2017 6pm
(click for English Minutes or Minutas Español)
(No March Meeting)
Monday, April 10, 2017, 4:30pm
(click for English Minutes or Miñutas Español)
Monday, May 22, 2017, 4:30pm
(Agenda)