Meet Our Amazing 2018-2019 MME Teachers!
THE KINDER CREW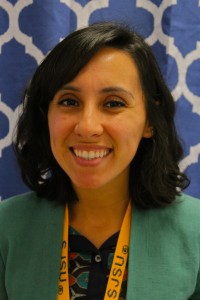 Maestra Ortega-  Kindergarten AM
This is Maestra Ortega's third year teaching. She has taught kindergarten both years. Maestra Ortega was born in Guanajuato, Mexico on December 8th.  What does she love the most about working at MME? She loves the community extremely friendly and accepting of everyone. She loves the color purple, hydrangea flowers,  and listening to country music.  Her favorite movie is Eat Pray Love and her favorite books are The Lorax and The Great Kapok Tree.  Her favorite author is Gabriel Garcia Marquez. Her favorite school supplies are scotch tape and water colors. Maestra Ortega likes to knit, read, hike, dine at BJ's restaurant and collect earrings! Her favorite foods are  enchiladas, tacos, blackberry pie, seasalt dark chocolate and Jasmine green tea, but she doesn't like bananas!  She has traveled to 6 different Asian countries, México and several US states.  A little trivia about Maestra Ortega- she is a great problem solver, played the cello in elementary school and loves massages!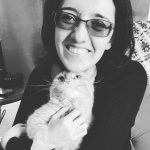 Maestra Diaz-  Kindergarten PM
Maestra Diaz started her teaching career four years ago at MME! She was born on March 17th (St. Patrick's Day) in Chia, Colombia. She loves the color purple, roses and alstroemeria flowers, soccer, Latino music and Summer!  Maestra Diaz's favorite book is The Lorax by Dr. Suess and her favorite author is Alma Flor Ada. She enjoys any type of Latin food, but doesn't like things too spicy. She loves plantains, guava, fruit tarts, smoothies and tea, but is allergic to dairy. Maestra Diaz enjoys a good shopping trip to Target, crocheting and traveling. She has traveled to many places throughout the US, Colombia, Peru, Brazil and Puerto Rico! Her hobbies include watercolor painting and Zentangle. What she loves about teaching at MME you may ask? "I love MME's diversity in students, families, and staff members. Our school represents "windows and mirrors concept from our SEAL program. We can learn about other cultures through windows, and our students see themselves represented in our staff (mirrors)",Maestra Diaz. 
Maestra Macias-  Kindergarten PM
Meet our newest Kindergarten teacher at MME. This year is Maestra Macias first teaching. She is a lover of coffee and tea. She is an avid book reader. She has so many favorites that really struggles to pick a favorite but if she had to she would pick "Last Stop on Mango Street".  She likes to indulge in fresh fruit and delicious chocolate. What she loves the most about MME is the diverse population of students she works with and the involved families. When she isn't busy teacher she enjoys exploring the world. She documents her travels with scrapbooking.
THE FIRST GRADE GANG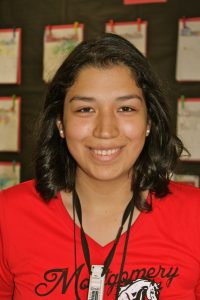 Maestra Valdez- 1st Grade
Maestra Valdez started her teaching career three years ago  at Montgomery!  She was born in Mexico on September 3, 1993. Maestra Valdez enjoys reading the The Giving Tree and Esperanza Rising and books by the author Jodi Picoult. She likes watching Hallmark movies and listening to all types of music. Some of her favorites include the color yellow, sunflowers, Fall and baseball! Maestra Valdez's favorite food is pasta, her favorite drink is tea and she loves anything chocolate! You might see her enjoying a meal at BJ's Restaurant, but she won't be having a steak because she is not a fan of red meat! You might spot her finishing up a Target shopping trip before she heads home to paint and upcycle an old piece of furniture. Or who knows, she might be headed home to practice playing the guitar. We wonder if she has picked up any songs from her trips to Mexico or Virginia! She loves MME's strong send of community and the support from families.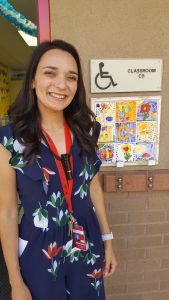 Maestra Santana- 1st Grade
Maestra Santana is a first year teacher at Marguerite Montgomery Elementary. Her cheerful smile and positive energy has been inspiring her first grade students. Maestra Santana loves to travel and explore the outdoors. She enjoys a hearty meal of tamales and sharing pizza with friends. She gets her caffeine buzz from delicious lavender lattes. She is an avid reader but her favorite book is "Matalida" by Roald Dahl. What does she love the most about working at MME? She loves the vibrant community that we support that comes from the intelligent, inspiring and unique staff that she gets to work with everyday. When not teaching Maestra Santana enjoys spending time with loved ones.
OUR SECOND GRADE SCENE
 Señora Castro- 2nd Grade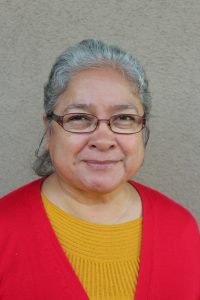 Señora Castro is a veteran teacher with 30 years of experience! She was born in the state capital of Tepic, Nayarit in México on the 4th of July! She has traveled to Venezuela, México and South Carolina. She enjoys works by author Elias Limones, her favorite book is the Bible and she likes Christian instrumental music. Did you know that Senora Castro's talent is singing? She also plays the keyboard. She likes movies based on true stories and comedies-as long as they're clean! She doesn't have just one favorite color, but likes purple, pink, green and yellow. Her favorite flower is the calla lily and her favorite season is Spring. Señora Castro enjoys seafood, dark chocolate, and fruit! Her favorite drinks are water and diet decaf soda. When she needs to relax she picks up a good book. You might spot her at Jo-Ann, Michaels, Dollar Tree or WalMart- perhaps she's picking up materials for her next sewing project! After all that shopping, she might grab a bite to eat at Black Bear Diner. Señora Castro Fun Facts: She collects dolls from different countries, she has three grown children-a girl and two boys, she has dogs and fish for pets. Señora Castro loves her job and her students! (She also loves mechanical pencils and dry erase markers too!)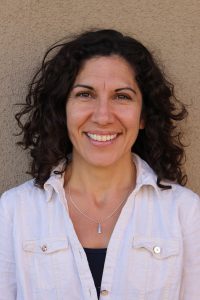 Señora de la Torre-2nd Grade
Señora de la Torre has 20 years of teaching under belt! She was born in Bakersfield, CA on April 28th. She enjoys a good Italian meal (possibly from Café Italia) followed by a  nice piece of tiramisu. She also enjoys a good dish from Thai Receipes. When she needs comfort food she makes a peanut butter and jelly sandwich.   Snickers or Reese's Peanut Butter Cups definitely satisfy when she needs something sweet and a glass of raspberry lemonade or water can always quench her thirst. She might need extra water if she is parched from her newest hobby, running. After November she will have run both a half and full marathon. She is "really enjoying this new adventure." She slows it down a bit when she needs to relax by walking her dog, Peanut, or watching a movie like As Good As It Gets. Señora de la Torre is a mom of two girls, Isabella is 10 and Liliana is 6. She has traveled to Mexico, Spain, London, U.S. Virgin Islands, Arizona and Washington D.C. She loved Washington D.C. and can't wait to go back! She likes the Spring and Autumn, tulips and the color red. Her favorite book is Echo and her favorite author is Pam Muñoz Ryan, naturally! Señora de la Torre encourages parents and guardians to support the MME PTA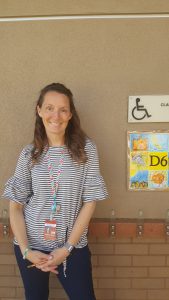 Mrs. Dixon- Traditional 2nd Grade

This is Mrs. Dixon's third year teaching. Mrs. Dixon was born on October 28th in Idaho. She loves spending time with her family, playing games and watching movies. She has two daughters, Maggie (11) and Lainey (8), a dog named Duke and a guinea pig.  You might catch Mrs. Dixon reading the Harry Potter series . Her favorite thing about working at MME is the Mustang Spirit that everyone has and all of the sweet, bright students she gets to work with each day! She likes the Fall, soccer, hydrangea flowers and orange is her favorite color. Mrs. Dixon loves Indian food, chocolate, diet coke and her favorite candy is Tootsie Rolls. She enjoys dining at Kathmandu Kitchen and shopping at Target. Mrs. Dixon is a talented artist and can play both the piano and guitar! She is also well traveled. She has been to Mexico, Iceland, Europe, Canada and several places in the U.S. Mrs. Dixon hopes that the parents of her students spend time reading with their kids.
THE THIRD GRADE TRIO
Ms. Muñoz- 3rd Grade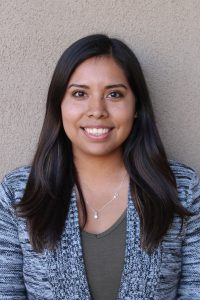 This is Ms. Muñoz's fourth year teaching 3rd grade at MME. Adding to our holiday- born teachers (Dias & Castro), she was born on New Year's Eve in 1991 in Los Angeles, CA. She has traveled to Spain and Mexico. She enjoys hiking and reading and relaxes by picking up a brush and painting. Wonder if she uses lots of green in her paintings since it's her favorite color. Maybe she's painted some of her other favorites too, like sunflowers, geckos, Springtime or her dog! Ms. Muñoz likes enchiladas, burritos, chocolate cake, life-saver gummies and coffee. Don't forget the coffee! She also enjoys reading The Giving Tree, watching Instructions Not Included, listening to Rock en Español and shopping at Target. She also collects Day of the Dead Calaveras. Ms. Muñoz is grateful to parents for helping with Círculo and field trips!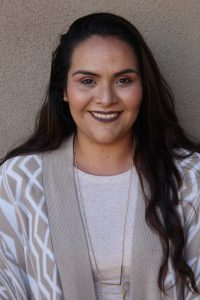 Maestra Torres- 3rd Grade
Maestra Torres has spent the last four years of her five-year teaching career at Montgomery. She was born close to Davis, in neighboring Woodland, on February 18th. She has been to Jalisco and Michoacán, México to visit family and relax. Who would have thought her favorite book and movie were the same as her teaching partner Ms Muñoz- The Giving Tree and Instructions Not Included! Maestra Torres likes reading works by Francisco X. Alarceón, listening to "a little bit of everything" from her Spotify account, and spending time with her family and Chico, her pitbull baby. You might run into Maestra Torres at Target or Michael's buying post-its or Sharpies, or dining at Sophia's Thai Kitchen or El Charro. If you ever want to bring her lunch, she loves tacos! (But please keep your beef stew at home, thank you.) Want to bring her other treats? She likes cheesecake, fruit tart, Starbursts, and a good Jelly Belly. Don't forget a drink to go with all that- passion tea lemonade is her favorite! She enjoys the Fall, peonies, tropical fish, and the color teal. Have you seen her classroom?! It's incredible. You should take a look!
Villalobos (EO)
THE FABULOUS FOURTH GRADE
Maestra Arroyo (TWBI)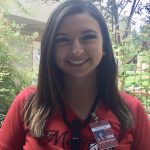 We are pleased to introduce you to Mastra Arroyo. She is returning to MME for her second year of teaching. When temperatures start to rise you may see her enjoying a nice frosty milkshake or smoothie. She can't resist a good slice of pizza.  She loves so many things about MME. She thinks the students, the staff and the parents are amazing. She feels so lucky to be part of this community. She likes to curl up with a good book and one her favorites is the "Twilight" series. Her family has a beloved dog named Toby. When not teaching you may spot her out enjoying the sunshine. She also loves to explore new places and travels in her free time.
Mrs. Fogliasso- 4th Grade (EO)
Mrs. Fogliasso? Who is that?! Our awesome 4th Grade teacher doesn't go by her last name on campus, but instead everyone calls her by her first name, Ms. Noelle!  Ms. Noelle teaches in tandem with Mrs. Freshour. Ms. Noelle has been a teacher for 13 years which means she's had lots of experience writing lesson plans with her favorite school supply, the Ticonderoga #2 pencil (aka the best pencil in the universe). She loves working with kids! She looks forward to their quirky personalities and warm smiles. She relishes those "aha" moments when something finally clicks. She loves to read and some her favorites include the book Pride and Prejudice by Jane Austen and Wonder by R.J.Palacio.  Ms. Noelle also enjoys country music, tulips, peonies, the fall season and the color teal. Although her favorite restaurant is Mikuni, she is not a fan of wasabi (or horseradish)! She likes falafels, carrot cake, dark chocolate peanut butter cups and lattes.  Sadly, she is allergic to a few furry friends including cats, bunnies and hamsters.  She loves a good trip to Anthropology or book store.  While she enjoys reading in her spare time she mostly loves to spend time with her infant daughter and husband.  "You couldn't ask for better colleagues and families. Everyday I'm happy to come to work at MME"
Mrs. Estrada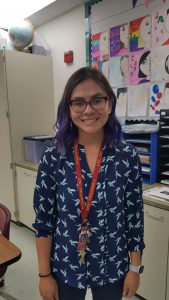 FANTASTIC FIFTH GRADE 
Maestra Cisneros-Delgado- 5rd Grade (TWBI)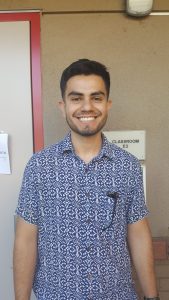 Introducing our newest 5th grade teacher Maestro Delgado! This is his first full year teaching.  He enjoys a nice cup of black coffee in the mornings. He is slowly learning how to cook and his favorite food is ceviche. He loves to read and his favorite author is Mexican author and diplomat Octavio Paz.  He does not have any pets but he open to getting one in the future. When not cooking, reading and enjoying other activities he likes to exercise. What does he love about working at MME? He says she loves the supporting community not only in the school staff but the parents as well. She has loved the feeling of being welcomed with open arms by everyone!

Mrs. Schlageter-(EO)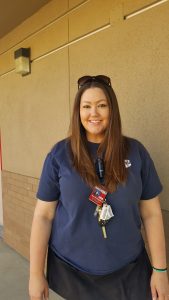 Mrs. Schlageter started her time at MME as a parent! She was involved in PTA for three years before joining the teaching staff full time.  She started teaching in 2005 (4th and 5th grades), but took time off to stay home with her children. Her birthday is on Valentine's Day- February 14th. Mrs. Schlageter loves all colors, especially purple and aqua blue and loves ranunculus flowers. She loves children's books, especially those by Dr. Seuss. She loves a good 80's movie like Goonies or The Breakfast Club and goofy movies like Forgetting Sarah Marshall and Just Friends. She loves all types of music, especially 90's Alternative and R&B. She loves all types of food, especially Sushi and Thai (Sophia's is the best). She doesn't have any allergies, but doesn't like mushroom. Her favorite dessert is anything chocolate, favorite drinks are coffee, tomato juice and coconut water. Mrs. Schlageter loves shopping at Target, Michael's and thrift stores. She has traveled to Spain, Italy, France and Amsterdam. Next summer- London! She loves cuddling with her children, throwing parties and massages. Mrs. Schlageter also has a Rottweiler named Kofi and has been with her husband for 18 years. She would love parent volunteers to help in the class, especially at centers.
Maestro Brickman (TWBI)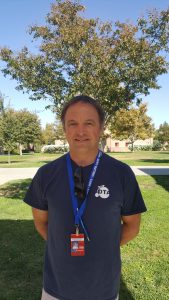 Introducing Maestro Brickman who has been teaching for seven years. A talented artist his hobbies include wood working. He stays physically fit by riding his bike. When he is not teaching he loves a good steak dinner. His guilty pleasure is the very caffeinated Mt. Dew. He has a big, goofy dog named Blue. His favorite book is "Brothers K" by David James Duncan. Maestro Brickman loves the creative, caring and positive atmosphere that all teachers and staff contribute to.
6th Grade
Mr. Ayon- 6th Grade (EO)
Mr. Ayon has been teaching for 20 years! This is his second year at MME and we are so excited to have him! He was born on July 13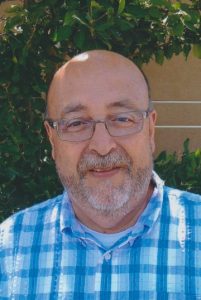 th in Hollister, CA. His favorite author is Tom Clancy, but his favorite book is The Giver by Lois Lowry. My Ayon loves the atmosphere of MME and that "we are all in it together" and that we all pitch in to make this school great. Mr. Ayon enjoys any Mel Brooks movie, Latin Jazz and the San Francisco 49ers. His favorite color is purple, favorite flowers are tulips and favorite season is Fall. Be sure to invite him over if you're cooking Mexican or BBQ or making a batch of raspberry iced tea! Pumpkin pie is his favorite dessert and his favorite candy is Snickers. Pete's Restaurant and Brewhouse in Woodland is his favorite place to eat out. Mr. Ayon relaxes by spending time with friends and family. Did you know that he has 3 dogs and is also a grandfather of two young grandsons?! He doesn't collect anything because he says his wife won't let him, but we bet he has a lot of wood pieces and tools lying around since his favorite hobby is woodturning. Don't know what woodturning is? Look it up, it's really cool and takes a great deal of talent!