MME PTA is excited to partner again this year with Apex Leadership Co. who will bring physical education and character-building curriculum to our students – making our Mustang Run & Walk-a-Thon fundraiser MORE FUN!
Apex Athletes will begin with a school pep rally on Tuesday, October 16, 2018, where your child will bring home their pledge kits and be encouraged to begin collecting pledges to benefit our great school.  Then, for 2 weeks, the Athletes will visit classrooms on campus pumping us up for our Mustang Run on October 25, 2018 with lessons on how to be STRONG:
Selfless- Teaching students what it means to be selfless and to serve others.
Trustworthy- We want students to value their words and promises.
Refuel- We need good sources of fuel for our mind, bodies and heart.
Overcome- Sometimes the most rewarding thing is to overcome a challenge.
Next Level- We don't want to settle, we want to do more than before!
Gratitude- We want to tie all these lessons together and teach students to
appreciate all the time and energy those around them put into them.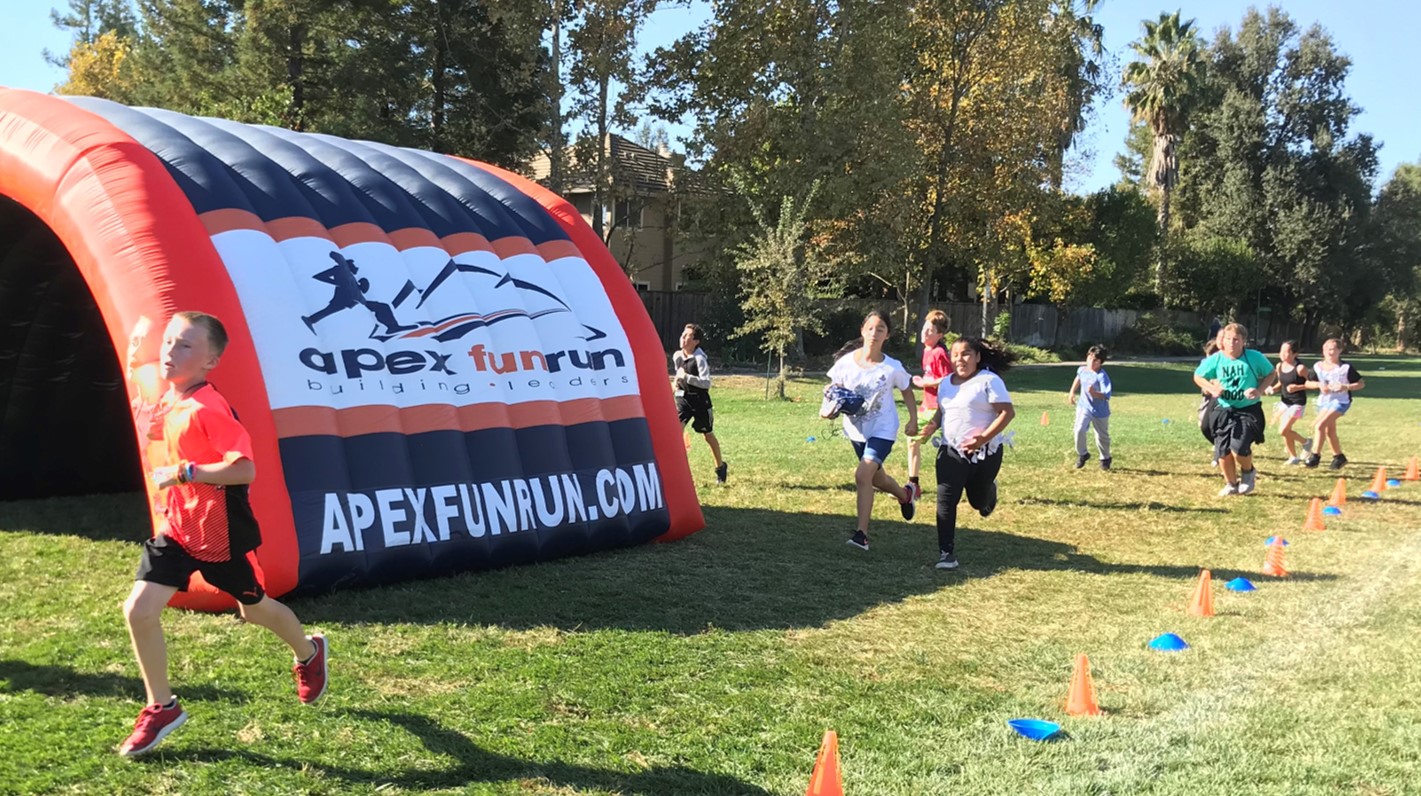 While the Mustang Run & Walk-a-Thon is a whole school fitness event, it is also a very important fundraiser for MME PTA by bringing in ~20% of our PTA Budget. Students who choose to participate in the fundraiser are encouraged to collect pledges or donations from friends and family based on the number of laps completed. Students either collect the donations after the run or donations can be made directly online.
To learn more about Apex Leadership Co. or log to your pledges click here.  And, if you have any questions, please contact our VP of Fundraising Kelly Coleman at kelly.e.coleman@gmail.com.