These are great opportunities to bring your friends and families to local Davis restaurants on special MME Days, where a percentage of the proceeds made on the food you purchase will go to MME!
---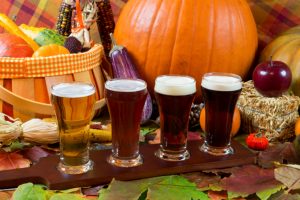 MME Annual Fall Fest
Sunday, October 6th, 2019 2 p.m. – 6 p.m.
Join us for a fundraiser at Sudwerks to drink craft beer, eat delicious food from Street Cravings, and hang out with MME families & friends. Sudwerks & Street Cravings will donate a portion of sales to MME PTA.
Please join us for a sweet fundraiser and enjoy Italian ice, custard, and crepes in the E Street Plaza Sweet and Shavery. Bring the kids for an after-school snack, and maybe dessert after dinner too! No flyer need, just tell the cashier you are there for an MME fundraiser. A portion of the sales will be donated to MME PTA. Monday, September 23, 2019 12 noon – 10 p.m.
Sweet & Shavery
210 E Street, Davis CA 95616
---
Stay tuned for more exciting restaurant fundraisers that will be scheduled for the 2018-2019 school year and communicated through the weekly email newsletter Pony Express, on this mmepta.org website, and through the Parent Email Distribution List.  If you have any questions, please contact the Restaurant Fundraisers Committee Chair