These are great opportunities to bring your friends and families to local Davis restaurants on special MME Days, where a percentage of the proceeds made on the food you purchase will go to MME!
__________________________________________________________________________
Applebee's
1753 Research Park Dr.  Davis, CA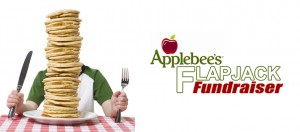 Applebee's will be hosting a Flapjack Fundraiser on Saturday, December 3, 2016.
Please join us for our first ever Applebee's Flapjack Fundraiser! This all-you-can-eat event runs from 8am to 10am and features bottomless pancakes, bacon, beverages, and more! Tickets are $10 for adults and $7 for kids 9 and under. But wait, there's more – your meals will be brought to you by some very special guests – did someone say TEACHERS?! Stay tuned for more details as the date approaches.
Tickets will be available for sale beginning November 1st. All proceeds, including tips for your delightful servers, go to benefit the MME PTA! To purchase tickets, please click here.
For questions please contact Kate Logvy at klogvy@gmail.com.
Blaze Pizza
212 F St, Davis

Thursday, February 9, 2017 
4:00-9:00pm
Blaze Pizza will host a fundraiser giving 20% of the proceeds to MME!  Flyers will be given

to students at school. Flyer should be presented to the cashier before paying. Please note: Electronic copies or verbally naming our school will not be accepted, a flyer must be presented. Valid for dine-in or take-out orders only; online orders do not count towards fundraising goals.  Alcoholic beverages excluded.   *
Round Table Pizza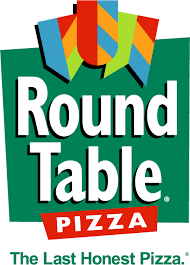 Oakshade Town Center
2151 Cowell Blvd, Davis

Tuesday, March 14, 2017 5:00-9:00pm
Tuesday, May 23, 2017 5:00-9:00pm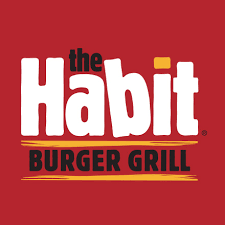 The Habit Burger Grill
500 1st Street, Davis
Tuesday, April 18, 2017
4:00-9:00pm
Chipotle Mexican Grill
227 E. Street, Davis

Thursday, May 4, 2017
4:00-8:00pm
School Spirit Tastes Great! Come enjoy good food with good friends and leave the cooking up to Chipotle. Bring a flyer, show it on your smartphone or tell the cashier you're supporting Marguerite Montgomery and Chipotle will generously donate 50% of the proceeds to our school!  So come out, have fun and support MME! Flyers will be sent home with students or you can print one here.
Thank you for supporting MME!