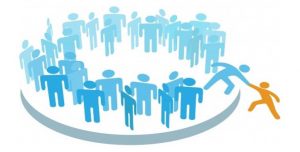 We hope each parent & teacher at MME will support PTA and participate in as many ways as possible, and at the same time, meet other parents & teachers and find out what is going on in our school.  Download the PTA Membership Form and return it to the Paper Parade, to your child's teacher, or to the PTA envelope in the school office. The cost of membership is $10/person and is 100% tax deductible.  When signing up, consider including your spouse or parent/grandparent as well – everyone is welcome to be a member of PTA.   You can drop off your completed form in the School Office with either cash or check (to "MME PTA"), or you may pay on-line and make a note of that on the top of the form.
MME PTA supports all students, teachers and staff at Marguerite Montgomery Elementary. Even if you are not able to regularly attend meetings, the money raised will financially support many campus programs as well as each-and-every classroom, our library, science/art/music programs, and computer lab. As well, volunteers are critical to the success of all our programs, and fundraising efforts are ongoing throughout the year.  We will always welcome any parent or family member wanting to get involved – all talent, time, and effort are  much appreciated!
Come check out the PTA — there are lots of opportunities to get involved this year.  If you have questions regarding membership, please contact Membership Coordinator Erin Heiser at erin.conboy@gmail.com.